About Us - Our People
Here are the key people in Advantage Tech's Calgary organization. If you have any questions, please e-mail Samuel L. Travis, Chief Executive Officer, or phone him at (403) 237-8855.


Samuel L Travis, LL.M., CHRP
Chief Executive Officer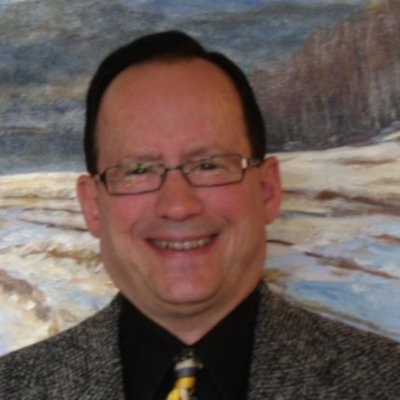 Sam is the Chief Executive Officer of Advantage Tech Inc., and his preferred areas of involvement are career transition counselling, professional business coaching, and management assessment & development.

He is a lawyer by training and is an active member of the law Society of Alberta. He has 26 years of knowledge and experience in these industries: oil & gas, petro-chemicals, telecommunications, consumer products and manufacturing, health care, airlines, financial/security institutions, international real estate development, public relations, taxation, advanced technology. He has a particular passion for and extensive personal experience in recruiting, selecting and developing leaders through executive coaching and mentoring. Prior to founding Advantage Tech, he served eight years as CEO of an international consulting firm specializing in petroleum and minerals consulting, human resources and advanced technology planning. Prior to that, in the early 80s, he was a Vice President/Managing Partner of an international management consulting firm, headquartered in New York. Before then he was the General Counsel and Corporate Secretary of Carma Developers, an international real estate development firm. In 1975 - 1977, he practiced law in Calgary with the law Department of Canadian Pacific Ltd., and prior to that was in private practice with one of Calgary's largest law firms, MacLeod Dixon.

Sam received a B.A. with Distinction in Economics from the University of Michigan (in Ann Arbor) in 1966, and received his Juris Doctor from the University of Michigan Law School in 1969, and admitted to the State Bar that year. He went on to receive his LL.M. from McGill University in Montreal in 1971. Mr Travis has also received his CHRP Certification from the Human Resources Institute of Alberta.



Connect with Sam Travis on LinkedIn.


Mark Ruthenberg, B.Comm.
Vice President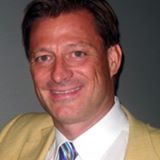 Mark Ruthenberg is Advantage Tech's Vice President, and our go-to person on Technology Issues.

Mark graduated from Carleton University in Ottawa, Ontario with a Bachelor of Commerce (Honors) in 1980. He has 30 years experience in the computer industry, initially consulting to his Chartered Accounting practice clientele. In 1988 he began a computer training company, which grew to 35 staff training 15,000 people a year, and was then acquired. He moved to courseware development and training book publishing, and then software training CD-ROM development (in the process, co-founding a company he took public, and was later accquired by a worldwide training company). Since 1995, he has been actively involved in e-business online publishing and has advised a number of companies. He is also the General Manager & Chief Technology Officer of FoundLocally.com Media Inc. who's three websites reach an audience of a million visitors a month. He also publishes a blog on web marketing and Social Media issues.

Mark was a founding director of of industry group Digital Alberta (formerly the Alberta New Media Association), and has served as director for 10 years and 3 years as President). He has served on Academic Advisory Board of SAIT Polytechnic's New Media Studies programs since 1998, and served 3 years on Mount Royal University's Academic Advisory Board for Digital Communications Studies.



Connect with Mark Ruthenberg on LinkedIn.


Alec Marks, MBA, Honours BSW.
Vice President, Organizational Development
Alec is a Senior Human Resources Consultant with Advantage Tech, providing professional organizational development, consultation and implementation. As well Alec provides HR generalist services to senior leaders and managers.

Alec has served as the Vice President Global Human Resources for the Minneapolis, MN based Deluxe Corporation. Prior to this he was the Vice President of Human Resources and Organizational Development for a subsidiary of Deluxe; NEBS. Other leadership roles include heading an organizational development group supporting an employee base of 17,700 staff. Alec has also led a national Canadian change management firm.

Alec's expertise includes conducting cultural transformations to improve workplace dynamics and company productivity. Also he uses customized approaches to improving employee engagement.

Alec offers a range of services from developing succession planning frameworks to creating full talent management programs. In addition he provides HR generalist services like policy development and recruitment. With significant experience with mergers & acquisitions, Alec performs time sensitive HR due diligence. He understands what it takes for subsequent successful integration of an acquisition.

Alec has an MBA (Majoring in Organizational Development & Human Resources Management), and an Honours BSW (Majoring in Industrial Psychology).


John Brodych, M.Ed., C. Psych.
Vice President, Performance Development
John is a Senior Consultant with Advantage Tech, providing professional coaching, career planning and psychological support services. John is a psychologist and career specialist with many years of Counselling, teaching, and consulting experience. John established his own firm, Egress Psychological Resources, in 1992, providing a wide range of services to individuals, employee assistance programs, corporations, governments and post-secondary institutions.

John is frequently requested to provide career assessments and career coaching to individuals from all walks of life, including senior executives, managers, and front-line workers. He has developed and facilitated numerous career transition programs for governments and colleges, including specialized programs for health-care workers, new Canadians, and older workers. John has provided clinical and career services to various employee assistance programs including BMO Bank of Montreal, Warren Shepell Consultants, Humanacare and the Calgary Catholic School Board.

John's expertise also includes skills related to cross-cultural and diversity topics. John has worked extensively with individuals from different cultures, both in Canada and abroad. He has counselled and taught individuals and assisted organizations in the areas of cultural adaptation, cross-cultural communication, and managing diversity in the workplace.

John provides training and consulting services related to a broad range of topics including career management, self-marketing, communication skills, conflict resolution, stress management and teamwork. In addition, John teaches career practitioners in the University of Calgary's Career Development Certificate program, and also teaches management courses in the Applied Management Certificate program at the Southern Alberta Institute of Technology.

John holds a Masters degree in Counselling Psychology from the University of Calgary, and is a member of the College of Alberta Psychologists, the Psychologists' Association of Alberta, and the Canadian Register of Health Service Providers in Psychology.


Cam Ellison, PH.D.
Vice President Psychological Services
Cam is currently Director of Assessment and Psychological Services for Advantage Tech Inc. and President of Cam Ellison & Associates Ltd. In these roles, he provides psychological assessment services for selection, personal and career development, and succession management. Cam designs assessment and employee development systems to be used by clients, provides career and personal development counselling to employees and private individuals, and assists organizations in dealing with organizational development issues and planning. His clients have included resource, technology, financial services, and manufacturing organizations, governments and government agencies at all levels, and non-governmental organizations. He devotes his attention particularly to professional personnel, managers, and executives.

Cam obtained his BA from the University of Victoria and his M. A. from Hollins University in Virginia. He obtained his Ph.D. from the University of Connecticut in 1976. He is a Registered Psychologist (#1417) in British Columbia, and a member of the BC Psychological Association where he serves, among other things, on the Psychologically Healthy Workplace Collaborative.


Karen Stewart C.Med, BSc, MBA, CDFA, RFM,
Senior Consultant
Karen has over 25 years of experience as a business leader and entrepreneur. She has founded a number of companies including Milestone Asset Management, a stock broking financial wealth management firm; Fairway Divorce Solutions, a divorce dispute resolution company; Oreiva Insurance Inc, a company specializing is risk management solutions and The Karen Stewart Group, an investment and sales organization. She is experienced as a Financial Planner, Stockbroker, Insurance Agent, Certified Divorce Financial Analyst, Chartered Mediator, CEO, author and innovator.

Karen is a speaker, writer and media spokesperson for innovating new ways to do things particularly in the area of dispute resolution. Karen is all about finding unique solutions to old problems. She is an innovator and disrupter by nature and applies that personality to the financial and divorce sectors. She focuses on bringing value to her clients and putting their needs first. Her committed team holds themselves accountable to always ensuring clients come first.


Peter Meneghetti, B.Sc., P.Geol. (retired)
Peter Meneghetti established PM GEOCONSULTING, his exploration consulting practice, in 1989, upon his early retirement and after 23 years of service in the Exploration Division of Canada-Cities Service Ltd. and Canadian Occidental Petroleum Ltd. (now NEXEN). He soon paired his practice with Advantage Tech Inc. expanding his activities to the field of Human Resources.

Peter was Exploration Manager for 6 years at Canadian Occidental, where he was responsible for Exploration budgets averaging $30 Million per year and supervised up to 5 Districts covering all regions of the Western Canada Sedimentary Basin.

Prior to that, Peter was a Geological Manager for 13 years at Canada Cities Service Ltd. (now NEXEN) and was responsible for Frontier Exploration and later for Western Exploration. Before becoming a Supervisor, Peter was a Geologist for 4 years with Canada-Cities Service Ltd.

Peter came to Canada in 1966, after 5 years of contractual employment with Yacimientos Petroliferos Fiscales Bolivianos (YPFB), the Bolivian state oil company, where he did surface and subsurface work in the Subandean Region. In addition, he designed, equipped and organized a new Sedimentological Lab for YPFB's Exploration Division. During his tenure in Bolivia, Peter was also a Lecturer at the University of La Paz, in several geological specialty subjects. Peter became fluent in spoken and written Spanish, having compiled and published in that language the notebooks for his classes.

Peter has been recognized as a successful Manager with excellent leadership qualities. He was instrumental in the technical development of a large number of professional and support personnel, and in the successful management development of many subordinates.

Peter is keenly interested in the field of Human resources. He was directly involved for many years in the recruiting of young Geoscientists, beginning with on-campus interviews. In addition, Peter was a key person in the search, evaluations and hiring of experienced technical personnel for permanent or contract positions. While at Advantage Tech Inc., he dealt with over one hundred Human Resources cases.

Peter Meneghetti graduated in 1957 with a Doctorate Degree in Geology from the University of Milan-Italy, and complemented his technical and managerial proficiency with numerous course and seminars over his distinguished career.



Robert G. Farquharson, B.Sc., P.Eng.
Senior Consultant
Mr. R.G. (Bob) Farquharson is a Senior Consultant with Advantage Tech since 1988. He provides career planning and career transition advice to engineers, geoscientists and other oil & gas professionals. He previously and concurrently was Chairman of the Board of Alconsult (which has since been sold), and President of R.G. Farquharson Energy Consultants Inc. Bob has over 30 years of diversified experience in the oil & gas industry. He worked 22 years for Murphy Oil Company, rising to Chairman of the Board, President, and C.E.O. Previously, he was Chief Petroleum Engineer with Canadian pacific Oil & Gas Company Ltd. (now PanCanadian). He was also a director of Lasmo Canada Inc, CENDEC™ Systems Resources, Camberly Energy Inc., Momentum International Energy Inc., Canadian executive Service Organization (CESO). He has also served on the Board of Governors of the Canadian Petroleum Association and was Chairman of the Board of Directors of the Saskatchewan Division of the CPA.


Larry R. Miskew, P.Eng
Larry has been a Senior Consultant to Advantage Tech since 1987, in the Career Transition and Career Planning programs, with engineers and oil & gas professionals. For seven years he was Vice President Production with Greypower Resources Ltd, and was one of its principals, before it was acquired by a public company. Larry has a Bachelor of Science in chemical engineering from the University of Alberta and is a life member of APEGGA. He is active in the community, and has served three years as a board member of the YMCA for Calgary metropolitan area.


A. F. (Tony) Mitchell, B.BA, C.M.A.
Tony Mitchell is Senior Associate with Advantage Tech Inc. Tony was a senior Taxation, Finance and Administration Manager with twenty-five years experience in the Energy Industry in Alberta, most recently with the National Energy Board (NEB), Canada's interprovincial and international pipeline regulator. During his term with the NEB Tony worked directly for the Chair as his Internal Audit Advisor. ?

Prior to the NEB Tony was a senior financial manager at Shell Canada from 1988 to 2000. This period was highlighted by his role as Director, Finance for the Oil Sands Division during the period 1997 to 2000 at which time the feasibility of the project was completed. Tony was also responsible for the accounting, financial controls, administrative processes and management systems design for the $5 Billion Athabasca Oil Sands project in Northern Alberta, the first of this size in Shell's Canadian history.

Also at Shell Tony had appointments as Manager, Tax Research & Planning, Manager of Investor Relations, and General Auditor, prior to his appointment to Oil Sands. As the General Auditor, Tony, through a comprehensive review process, ensured that corporate policies and ethical standards were maintained to protect the integrity of corporate activities and assets.

Prior to Shell, Tony was a Tax Manager for 6 years at Husky Oil Ltd. and predecessor Canterra Energy, where he was an integral part of the Company's efforts and initiatives to optimize taxation matters, including "PGRT" and "PIP" grants. Before then he was Manager, Tax at Hudson's Bay Oil and Gas Co. Ltd. (HBOG) for 4 years, until its merger with Dome Petroleum, during which time he resolved taxation issues of international operations, including operations in the United Kingdom and the North Sea.


Fred Rayer, P.Geol.
Fred has assisted Advantage Tech since 1987 as a Senior Consultant. He is a Petroleum Geologist with a Geological Engineering background with over 35 years of experience in all aspects of oil & gas exploration and development and petroleum management in North America and internationally. Fred previously and concurrently was President of Alconsult International Ltd. (which has since been sold), which operated and facilitated worldwide programs in Petroleum Engineering, Technology and Education. He provides invaluable counsel to employees considering oversee opportunities. He was with Petro-Canada responsible for International Exploration and Exploration Technology, and was President and Chief Operating Offices of Petro-Canada International Assistance Corporation. He also worked 13 years as a geologist with Atlantic Richfield Canada Ltd, and six years with Imperial Oil. He received a B.A.Sc. in Geological engineering from the University of British Columbia, and is a member of many professional organizations.