Calgary Career Transition - Workshops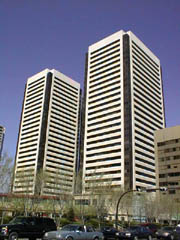 We provide a range of informative Career Transition Workshops. We can tailor the workshops, their sequence, and the examples used in each to the requirements of each indiviudal engagement. These workshops and seminars are offered in a variety of formats, and may include full-day, half-day, or shorter formats.

Here are some of our Career Transition Workshops overviews:
Career Transition Workshop Topics
Making Change Happen, The Strategic Presentation Of Yourself

This one- or two-day workshop assists professionals in making a career change to advance their careers, whether by internal promotion, a new position with another employer or taking an entrepreneurial approach. It focuses on teaching participants how to market or sell themselves as upper 5% members of their peer group.

You learn that you can't change your past, but you can change how you communicate it. You will learn that job changing success depends 80% on personal marketing skills and 20% on background and ability. You will learn the rules and the sophisticated process that you can employ to sell yourself and even control both the interviewing and referencing processes, as examples. You will learn how to control the pace and direction of interviews and become proficient at projecting an appropriate image.

This will also include the production of personal marketing documents such as resumes, profiles and letters, you will learn what search firms and agencies want to know from your resume and what they want to know about you, you will learn to perform better in psychological testing, how to tell SODAR & STAR Stories, the five different types of interviews and different styles. The workshop will also include extensive interview role-play, dealing with issues such as being young and inexperienced, being too old, having experience which is narrow, and needing to change careers.



Assertiveness Skills

Assertiveness is an integral part of effective communication. This workshop will help you distinguish among assertive, aggressive and passive behaviors. You will learn how to stand up for yourself and your rights, needs and opinions while respecting the rights, needs and opinions of others. You will practice giving effective feedback as well as managing your own defensiveness when receiving feedback from others. This interactive workshop will provide you with opportunities to practice your skills and develop confidence in dealing with difficult situations and individuals.



Coping with Change

Change has become the norm in the workplace today, forcing individuals to adapt on an ongoing basis. If handled well by organizations and individuals, change may be stimulating and exciting. However, it can also feel stressful and threatening. This workshop will help you identify and develop internal and external resources for coping with change, contributing to your personal growth and career development.



Coping with Job Loss

Losing your job can trigger a similar reaction to losing a family member or close friend. Your initial response may be one of shock and disbelief, followed by sadness, anger, anxiety and loss of self-confidence. If these emotions are not dealt with effectively, depression can follow. Apart from the impact these emotions can have on your psychological and physical well-being, they can also hinder your ability to conduct an effective job search or make a positive impression at job interviews. This workshop will provide you with an understanding of your emotional responses and the tools to help you work through them.



Entrepreneurial Options for Job Hunters

Looking for a job many not be your only option. Self-employment may be a way to create income form skills you already have. This workshop discusses key things to look at in assessing the opportunity, starting the business, marketing it, managing customer relations, and doing your accounting. Guerilla financing options are covered, as well as an overview of inexpensive ways to market yourself



Internet Job Search Skills

These days, internet job search skills are key to reaching as many potential employers while filtering to find the most suitable jobs and employers. Posting resumes in various jobs boards can also speed the job search process, and using the right words and the right website design can improve your changes of being found, short-listed and interviewed.



Social Media Tools & Strategies for the Job Search

In the Internet economy and the prevalence of Social Media tools like Facebook, Twitter, LinkedIn, blogs, and YouTube, we discuss the approaches individuals can use to best present their experience & background to potential employers. They are walked through typical "due diligence" used by employers and ensure there are no digital "skeletons" that can hamper their job search. Attendees also learn how they can use those same tools employers use for their interview preparation. Those that have had no prior online presence are shown how to craft their presence, and how to use online tools to speed the job search process.



Marketing Yourself in Today's Economy

To be a successful job seeker in tough economic times requires a range of strategies - simply sending your resume off to prospective employers is not enough. It is estimated that up to 80% of jobs are never advertised. So how do you get these jobs? Through the power of personal connections, in other words, networking. Many people have a limited understanding of what networking is and how to do it. This workshop will help you understand what effective networking means, help you identify people who can assist you in your job search, develop a larger network, and overcome any personal challenges you may have in utilizing your network.



Stress Management

Stress can have profound effects on our psychological, emotional and physical well-being. The mantra of the times seems to be "do more with less." The challenges are compounded as we strive to balance our work lives with our personal lives. This workshop will help you understand stress and its effects and develop strategies for self-care. Stress will be analyzed within a problem-solving framework, helping you apply strategies to reduce stress for your particular situation.



The Power of Positive Thinking

Is your glass half-empty or half-full? Your attitude is a key factor in your success and happiness in life. It is not the challenges in your life which determine your well-being, but how you respond to your challenges. Positive thinking helps increase your motivation, self-confidence, determination and persistence. It helps you set goals and overcome challenges in achieving your goals. In this workshop, you will gain an understanding of the power of both negative and positive thinking, learn to identify your negative thought patterns, and replace them with more realistic and positive ways of thinking.



Web Marketing 101

For those serious about starting their own business, there are many ways to reach you audience, and the internet is fast becoming the most effective, and generally also the most affordable way to doing so. This workshop gives an overview of web design fundamentials (enough to communicate with a web designer in a knowledgeable and meaningful way), and looks pseudo website like blogs, Facebook pages, LinkedIn pages, as well as web marketing basics. Email marketing is also discussed, and how to legitimately get around "spam" rules and filters.
We can also mix & match these to create a customized training program. Please call us book a workshop. More information about our other workshops....