Here is just a SAMPLING of the career transition client testimonials we have received since 1980!
Sam has given me tremendous help during career transition and job search times.
Heartily recommended.
Dean Sinnott, P.Eng, P. Geoph
Oil and Gas Exploration Advisor.
RE-novating
February 3, 2015

I am delighted and honoured to provide a reference on behalf of Mr. Sam Travis. Sam is an insightful, articulate and impactful leadership and transition coach, and at the same time, a great pleasure to work with. He shows amazing dedication to those he coaches through transition. In my work with him, I gained valuable insights about my own strengths, motivations and career aspirations that I had not captured previously. Sam was very effective in helping me see how to combine these strengths as well as how to work on my development opportunities.
As a former Global Vice President of a large US based Company, while in career transition I was looking for a Company or person with a methodical approach along with a vast array of tools. Sam and Advantage Tech Inc. fit this bill.
Sam has a strong sense for business and the value of networking, but also provides great mentoring. I highly recommend Sam for any professional seriously committed to his or her own personal development and career growth.
I was so impressed by Sam that I asked to join the Company. He graciously accepted.
I fully recommend Sam as a leadership and outplacement coach.

Alec Marks
Vice President, Human Resources & Organizational Development
January 26, 2015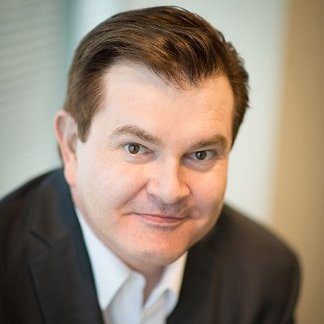 This gentleman has perfected a methodology that delivers. Whether it's career transition support or executive coaching I have witnessed extraordinary transformation under his guidance. If you are a senior manager or executive in need of a trusted advisor or an individual considering a career move, reach out…….you'll be glad you did.
Kathryn A Edwards, MBA
Vice President Human Resources – Pulp Operations at Aditya Birla Group
January 18, 2013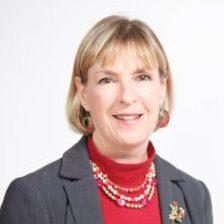 Hi Sam,
I'm sorry it's has taken me so long to get back to you but it took me a while to really find a job I wanted and knew I would like. I really didn't want to settle.
But what I really want to say is Thank you! Thank you so much for all of your help on changing my resume with me. I really appreciate it. And I really feel like I owe it to you for getting this amazing job that I have now.
So Thank you so very much for all of your help! Your amazing, and I miss seeing you coming into the office. It was always such a pleasure working with you.
Thanks Again
Brittny Kehoe
Project Safety Administrator, Calgary West LRT
SNC – Lavalin Inc., Transportation Division
Hi Sam,
Once again, thank you so much for all the valuable information you gave us over the last 2 days. It has been a huge help in giving me a focus and plan of action for my job search.
Could you please resend me the first paragraph we did together in today's workshop as it has not being delivered?
Regards,
Sharleen Alard
Exterran Professional Workshop, 2009
Hello Sam
My name is Cecil Mccracken I was in your Exterran class.Just dropping you a line to let you know that the first job I applied for, I got it! 
The fellow from Conforms HR dept said he very impressed with the way it read very professional he said .He had quite a few applicants but when he got to mine he said he had to call.
We did an interview over the phone and hired me.Thank you for for helping me with my resume.I've attached a copy of my resume for your viewing pleasure.
Cecil Mccracken
2009
Hi Sam,
I read the changes you made and they sound awesome. I am so pleased with my resume now and understand the importance of really using it to sell myself and my accomplishments.
I am going to be applying to this first job either tonight or tomorrow and am excited to be sending in this new resume.
I can't thank you enough for all of your help and suggestions!
Sincerely,
Sarah R.
I just thought I would let you know…while you were gone I got called for three job interviews and then went on vacation and was called back for second interviews the day I arrived back. No time to call you to review our interview strategies. But I guess it was okay in the end because I was offered one of the jobs and the other it was between me and one other person but haven't heard back from them yet. Anyway, on the weekend I decided to take the offer as it was a really good job. The company is AMEC, you have probably heard of them and it was for a senior HR Generalist role! I start on the 14th.
Thank you for all your resume help and guidance, I had a lot of comments on how well my resume was put together.
I hope we can keep in touch.
Natalie Carmichael
Dear Sam:
As you know, I have accepted a position with CalFrac Well Services Inc., as their Equipment Manager. I want to express my sincere gratitude for your help, guidance and moral support.
During the initial shock of the loss of my job with Universal Compression, you were a great support who contributed to my staying focused and to maintaining my self esteem and dignity. I was feeling very inadequate and unworthy of ever gaining employment at a similar level.
Also, please pass on to Peter my sincere thanks for his prompt and professional support.
Sincerely
Brian McLane
2004
Hello! Sam,
I just got a confirmation from my job representative (Job Recruit Agent) and I'll start to work as a senior .Net developer next Monday. The company is the same one where my wife works and I'll be in its IT department (she is in another department and she missed reference bonus because she did not think about the position).
During my this transition period, you provided me tremendous help. I greatly appreciate your help, especially your advise on my resume and profile, your information and resources without reservation, and your prompt replies for my requests. All of those are great support for me.
Please keep in touch!
Sincerely,
David Chu
Telvent
Financial Services, TransCanada Transmission,
To Whom It May Concern:
Twenty years ago I was Vice President Treasury and Planning at BP Canada in Calgary. At that time BP Canada was a publicly traded Canadian company with BP UK holding controlling interest. I am a petroleum engineer by training with a MBA from the Ivey Business School at Western University in London, Ontario.
My negotiated departure package from BP Canada included the services of Advantage Tech Inc, a company with which I, in my role as an officer of BP Canada, had employed as the company downsized.
From my experience as a "corporate customer" and also as a "personal user" of Advantage Tech's professional services, I am very pleased to have the opportunity to recommend Sam Travis and his team to you. Sam initially focused his attention with me on using various technologies to get me to better understand myself and to establish fact based career/life goals. For me this process guided me away from being an employee with a large international company and pointed me in the direction of "running my own show". Being in my late 40's and with a young family this was not an easy decision. However the overwhelming evidence developed by Sam was convincing.
As a result of this life changing experience I rejected the easy option of "finding another job in a large company" and I founded two successful companies: one a petroleum exploration company and the other being a company that sold and serviced industrial equipment. The transition to an entrepreneur was challenging and hard work but now that I am retired and with both companies sold, I can say that I loved my new career path, that it was the right decision for me and the economic rewards were beyond anything that major oil company could provide.
In conclusion, I highly recommend Sam and his team at Advantage Tech to you.
If you have any questions about this reference, please call me at 902-456-0510. This is my cell phone as I will be travelling for the next two months.
Bill Cameron
Fort Myers, Florida
First of all congratulations to you in your leadership role with Telvent! By way of introduction, I am one of the former leaders of the Telvent HR team from a while back. I keep in touch with Sam Travis, and he mentioned that he had a good meeting with you and asked if I might provide a reference and a bit of background so that you were aware of the level and type of services that Advantage Tech has provided in the past.
In fact Telvent, in its many forms, has had a long and successful relationship with Sam Travis and Advantage Tech. He has provided different types of services to all levels of our organization, but predominantly focused on outplacement assistance in many variations as well as coaching. He has been successful in both areas and received very positive feedback about the level of service, expertise and professionalism provided over the years. He has been a valued provider and advisor to our HR team and employees through some of its most challenging times and he and his team have always been a significant impact to our company. 
I would be more than happy to answer any of your questions or provide additional information if this is useful to you. In the meantime, I wish you success in your position!
Best regards,
Jackie Bohez
Director, HR Services
Nokia Corporation
Dear Sam,
as you may recall, I had only just began my 'career counselling at Advantage Tech in the last weeks of 1998, when I was offered another position with TCPL, chose to take it, and thereby ended my attendance at your office.
In retrospect, let me offer a summary of events leading up to my attendance at Advantage Tech in November, 1998. I believe I have the right to say that for the time between June 1, 1998 when the person I was hired to work for departed TCPL, and November 15, 1998 which was the date I was placed in the company's ET&C program [a 6-week transition eriod preceding a final layoff date] and arrived in your office, I had been subjected to a high degree of deliberate emotional stress [read 'warfare'], which had left me with serious feelings of inadequacy, abandonment, victimization and neglect.
I can't explain how, but, by the first part of December, 1998 your force of character and personality together with your knowledge and empathy had left me with my self-esteem rebuilt to the point where pride in my accomplishments, experience, age and capabilities was restored, and my ability to stand up for myself and believe I was worthy of my own care and effort was reconstructed better than it had been in ages! I still have in my possession examples of resumes, a glossary of words and my notes from my meetings with you, and looking over this documentation brings back the feeling of safety, which is how I felt after attending at your office.
To me, Safety is a term which means that I have a champion; that there is someone who will back me up when I attempt to take a risk, someone who will give me encouragement and optimism, someone who will listen to my interpretation of reality, and be pragmatic and speak clearly and succinctly of their own viewpoint without minimizing my own. For someone like myself, who doesn't know how to play office political games and doesn't even recognize when a game is in progress until catastrophe strikes, safety has a very special meaning as well as great value. You personally gave me an immense feeling of safety, which in turn gave me the courage to pick myself up, dust myself off and get back on the merry-go-round.
A little over a year has gone by since we last met, and I've been remiss in not writing to you sooner to express my gratitude for the great job you did for me. Thank you so very much, Sam.
Marnie Cleary
Sam:
I would like to thank you very much for lunch today, I really enjoyed working with you.
I was just with a friend of mine visiting here from Toronto and he had a similar service offered to him in the Spring but was not at all happy with the results.
I am really looking forward to a real interview in the coming weeks, I know I will be better at it than I was today.
I hope everything was ok at the UPS store. Enjoy your vacation and I will talk with you when you get back.
Thanks again for meeting with me, I really appreciate your insight.
Regards
Steve O'Reilly