Professional coaches provide an ongoing partnership designed to help clients produce fulfilling results in their personal and professional lives. Coaches help business leaders and managers improve their performances and enhance the quality of their lives.
Coaches are trained to listen, to observe and to customize their approach to individual client needs. They seek to elicit solutions and strategies from the client; they believe the client is naturally creative and resourceful. The coach's job is to provide support to enhance the skills, resources, and creativity that the client already has.
Professional coaching is not a profession but an approach used to deliver services, a field that is dynamic, fast-paced and as challenging as the jobs of those being coached. We are highly experienced entrepreneurs working as external coaches for corporations using Professional Coaching as one approach to leadership and organizational development. We provide integrity during our coaching engagements and continued work with clients, and provide awareness of both our and your own values in responding to changing workplace trends and a flexible business model that reflects their own goals and lifestyle.
How Coaching Can Help You
Coaching affords you support as you face the problems that management deals with in everyday life. In partnership with you, we troubleshoot, isolate the areas to be targeted and determine a plan to reach the desired outcome. It's all about being effective with people!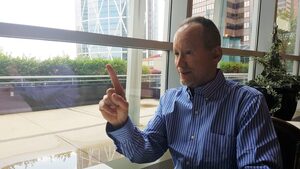 We believe that change is more than a one-off encounter. Habits turn into patterns that are resistant to change. A coach comes alongside to enable you to identify the non-productive behavior and choose a more productive response to your circumstance. Ongoing support allows you to develop the necessary skills, intrapersonal and interpersonally, to maintain and sustain effective relationships.
Though the coaching focus is on the present and the future, the past is addressed when it persists in polluting the present or prevents you from moving forward. The outcome of effective coaching is a new perspective on yourself, the "other" or your situation, increased clarity, a new sense of direction and increased performance. Success is moving forward in faith rather than reacting out of fear. Good coaching is about the right balance between support and challenge.