COVID-19 And Your Job Search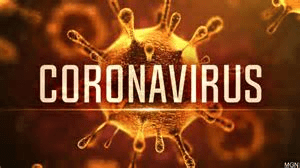 A lot of people are currently out of work (or at very least under-employed) as a result of COVID-19. We all have a lot of time on our hands and looking for projects and tasks to keep busy during imposed self-isolation or medical quarantine. Maybe one project should be YOUR CAREER?
The search for a new position has always been a series of no's followed by a yes. It is easy to become discouraged when faced with a "no"; but this is a psychological barrier we can help you overcome.
The key is to understand that even during this pandemic, although far more people are losing their positions, there is still hiring taking place.
If you learn to market yourself as an upper 5% candidate, you are in the game. You can't change your past, but you can change how you communicate it. This personal marketing is a field in which we are experts. We've been advising individuals now for 40 years!
We heard the same words during the old National Energy Program when thousands of geoscientists and engineers lost positions. But still, hiring happened for the upper 5%.
For the same reason you should still seek a new position during the summer, you should stay active in the market. Just like during the summer when fewer people do, the same is true now when so many just give up. No one who gives up gets hired.
Here Are Some Things You Should Do
Is your resume up to date?
Does it have your most recent employer(s) and position(s) make sure its current
Is your LinkedIn profile up to date?
Is your headshot current and high resolution (at least 500 pixels)
Is there a nice photo to replace the ugly green placeholder box that reflect your work / professional / business persona?
Have you updated your Skills to reflect your current branding and responsibilities?
Have you posted a Summary that reflects wheat you bring to the table with any employers (including your existing one!)
We have some additional helpful articles her on LinkedIn: