Executive Resume Reviews
For those who do not require a full Career Transition Counselling package, we provide an Executive Resume Review service.
It's a very competitive world, and in many cases three are upwards of ten qualified applicants (and hundreds of less-qualified applicants) applying for each position. Unless your resume properly reflects your education, skills, and experience, and showcases your strengths, interests and career ambitions, your resume will be passed over, forcing an employer to potentially hire someone less qualified than you.
You only have one chance to ensure you resume is in the "fully qualified & experienced prospects" group that employers will call first, before digging through the many resumes in the "may be qualified" stack. You certainly do not want to be in the "rejection" pile that gets no further consideration (and often no thank you letter, either).
Advantage Tech In helps you convert an ordinary resume, easily passed over, into an extra-ordinary resume, that will get you the appropriate opportunities you are both qualified and experienced for, and will optimize your career path acceleration after your hire, since you are not "over-promising and under-delivering" but provide employers a well-crafted resume that can speed the interview and reference checking process.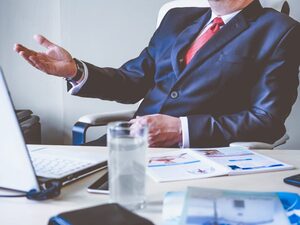 Why Just a Resume Review?
Our Career Counselling Services shows job seekers how to write a resume that is in the Top Five Percent of all resumes, and includes a resume writing workshop, a course on Job Searching on the Internet, as well as a review of client resumes to provide potential employers the best reflection of the Real You.
This service costs clients (or their former employers) thousands of dollars. But if you are currently employed, but looking around, or were laid off without a severance package that includes career counseling, you may not need (or may not afford) the "full meal deal" service, but prefer to receive just the Executive Resume Review services, at a significant dollar saving.
What's Included?
This service includes an initial resume review, providing initial feedback and recommendations, with up to 5 "go-rounds" to help you get your resume just right. We also do a Social Media review (and help with on your LinkedIn profile) to ensure there are no obvious "Red Flags" that can cause even the best-written resume to end in final rejection. The final version will be professionally proof read to ensure no typos or grammatical errors are included in the final version.
We won't write your resume, since we've learned it has to be written in your "voice", and read like it was read to the hiring manager by YOU. But we will coach you to write clearly and effectively in your own voice.
Your resume is reviewed by people with over 50 years of Human Resources, Career Counselling, and Hiring experience, not someone in a cubicle who is helping to turn out tens or hundreds of resumes a day. Feel free to peruse the rest of this website, and learn more about our people, so you can be sure we are the most properly qualified to help you polish your resume, to put you at the top of any hiring manager's selection.
The cost for this service is $750, and it covers about A DAY of our professional one-on-one time
It's a flat fee and paid up-front by credit card or by PayPal. You can then upload your resume. If for any reason, we do not believe we can help you, and choose not to provide this Executive Resume Review service, we will promptly refund your money. Once we begin, we are dedicated to helping you update & edit the resume to best reflect your skills, abilities, and career interests.
What's NOT Included
If you want career guidance, coaching, interview prep, and a more complete and ongoing assistance in your job search, you REALLY SHOULD consider a full Career Transition Counselling Program, which can cover you for a full YEAR.